http://fstarno.deviantart.com/art/Desnoyers-Ville-102086664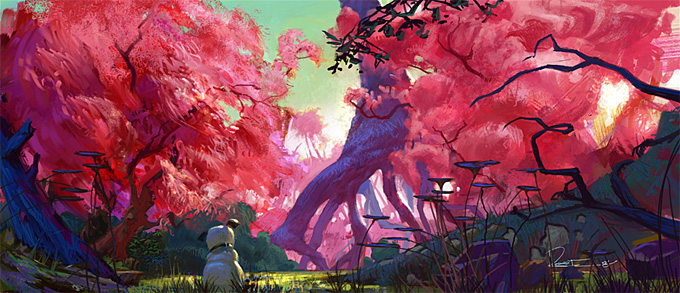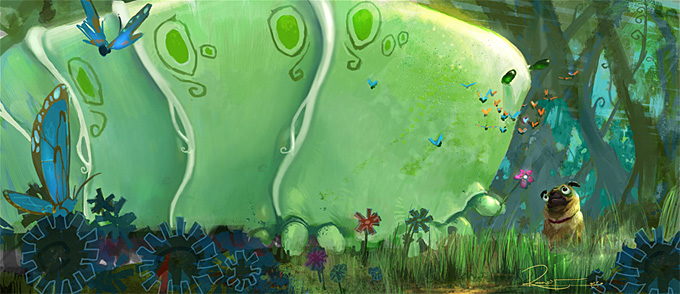 Link : http://rodneyf.com/

Concept art is a form of illustration where the main goal is to convey a visual representation of a design, idea, and/or mood for use in films, video games, animation, or comic books before it is put into the final product. Concept art is also referred to as visual development and/or concept design. This term can also be applied to retail design, set design, fashion design and architectural design.
Who popularized or even invented the term Concept art in reference to preproduction design is ambiguous at best, but it may have come about as part of automotive design for concept cars or as part of the animation industry. Certainly, both industries had need for people who did this job even if the term had not come into use. References to the term Concept Art can be found being used by Disney Animation as early as the 1930's.
A concept artist is an individual who generates a visual design for an item, character, or area that does not yet exist. This includes, but is not limited to, film production, animation production and more recently video game production. A concept artist may be required for nothing more than preliminary artwork, or may be required to be part of a creative team until a project reaches fruition.
[wiki]

From here : http://challenge.cgsociety.org/dreamscape/entry/atilla